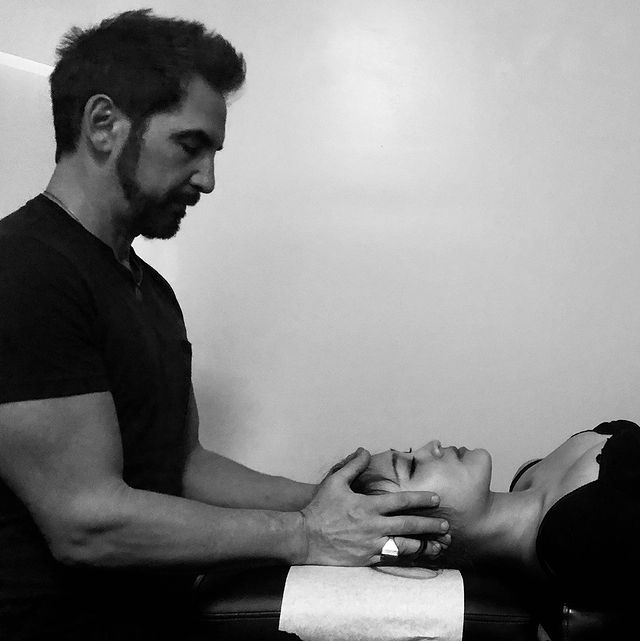 Dr Joseph Caraccilo is the director, owner, and creative developer of Chiropractor Manhattan, a cutting-edge New York City Chiropractic facility and medi-spa that combines the benefits of eastern disciplines with western medical approaches.
Dr Joe, as his patients call him, has firmly established himself as a noted chiropractor, popular yoga instructor, and respected health expert in New York City. Most heralded for his progressive treatments, Dr Caraccilo is frequently sought out by a wide variety of clientele and has been endorsed in the popular press as a miracle worker, offering viable alternatives even for patients who have hit dead ends with traditional medicine.
Even before completing his education at New York Chiropractic College. Dr Joe proved himself to be a distinguished student of chiropractic medicine. Dr Caraccilo studied Myofascial Release under Dr John F. Barnes and attended Network Chiropractic's various seminars given by Dr Donny Epstein and Dr Arno Berunier. In addition to attending numerous supplemental courses outside of his regular studies, Dr Caraccilo co-chaired Cervical Spine, a multi-disciplinary symposium on cervical spine treatments. He also served on the committees of numerous publications and notably contributed a chapter on elbow injuries to the widely published chiropractic textbook Biomechanical Injuries.
Beyond traditional schooling, Dr Caraccilo has traversed the globe seeking to absorb centuries-old wisdom from indigenous healers in South America and to study Ayurveda or "the Science of Life" in India.

Among Dr Joe's mentors are the well-respected yogis Pattabhi Jois, Beryl Bender Birch, Richard Freeman, and Ken Scott who is better known as "Nateshvar." His knowledge of Yoga spans from the popular practice Astanga to a specialized form of partner Yoga called Contact Yoga.

Through the application of his studies with these great masters, Dr. Joe has built himself a niche as a yogi in his own right, earning himself a special feature in Naturally Beautiful by Dawn Gallagher; a book about techniques for healthy, spiritual lifestyles. He was also a regular contributor to the now out of print, Fitness Plus magazine.

Current projects include work on a new type of massage Dr Caraccilo has named The Chakra Massage. The Chakra Massage combines Hindu philosophy and colour and light therapy with the healing touch of a massage therapist.
Dr Joe feels that his success as a holistic practitioner hinges on his diverse knowledge and his ability to draw upon those experiences to create healing programs that are unique to each individual case.

Among his regular patient list, Dr Joe includes celebrity clients such as Frederique Van Der Wal, Uma Thurman, Demi Moore, Christy Brinkley, Maury Povich, and Denise Rich.